Using Content Blocks
Content blocks are the building blocks of a StoreConnect site content.
The Content Block page layout contains the structure of your pages and allow you to organise content and to re-use styles and content throughout your Store.
It's very important to know that the Salesforce Page for creating content blocks contains fields that may not affect the type of content block you are creating.
For instance a content block with the Content Template set to No added styling uses only the Content Block Name, Identifier and Content fields from the Salesforce Content Block Page. No other fields or selections and no child content blocks within the Salesforce record will be rendered.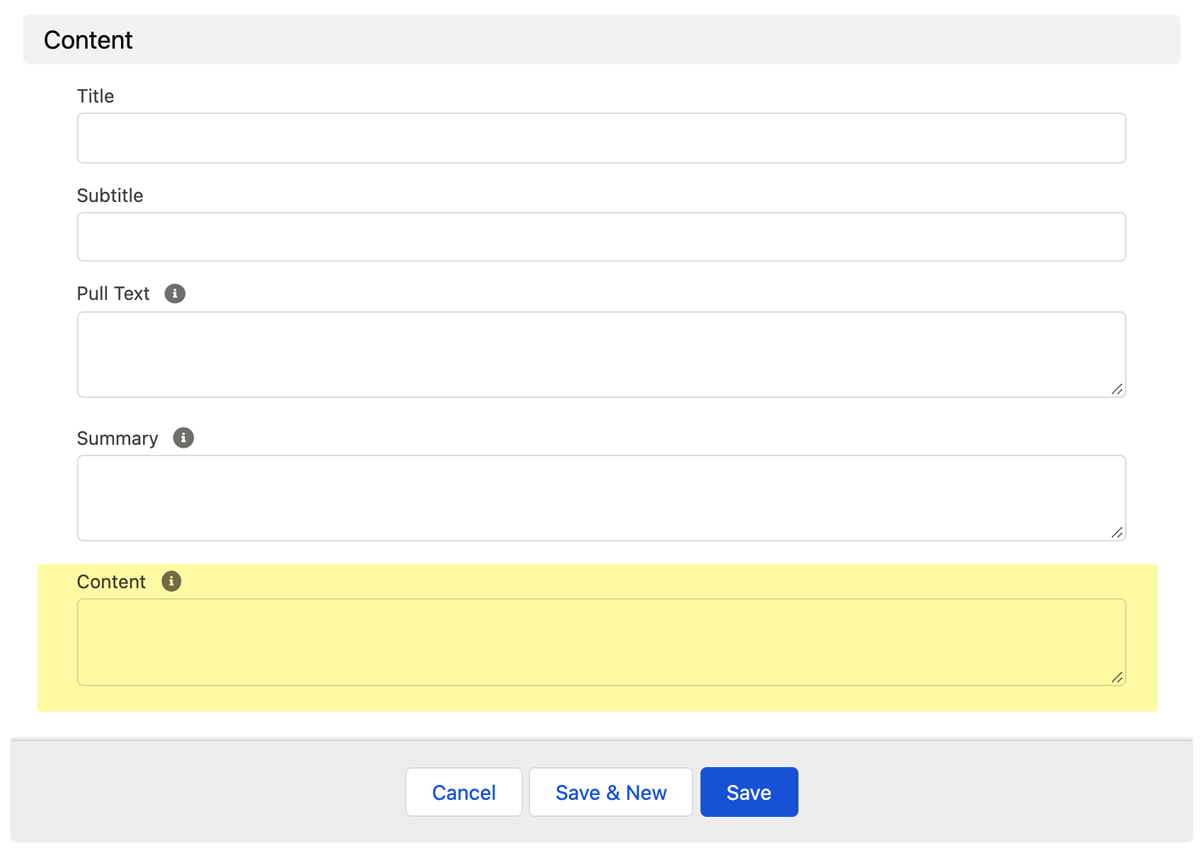 You can render child content blocks, but they must be called using Liquid for this Content Template.
Container Content Template
Similarly, for the Container Content Template, the only active fields are Layout Style, Title and Subtitle.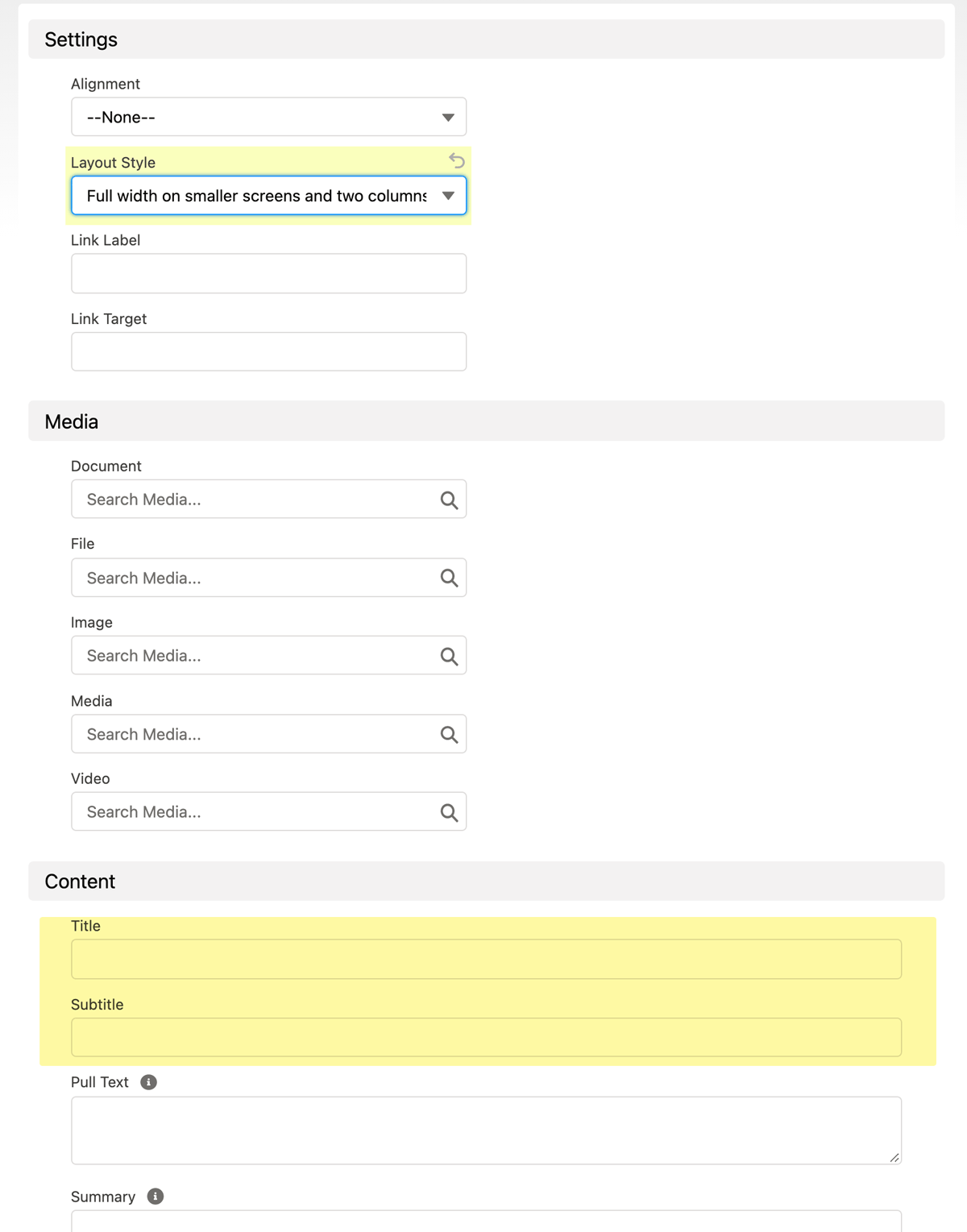 The Child Content blocks for a Container Content Template are imported via the Salesforce Page Related tab, under Child Content Blocks.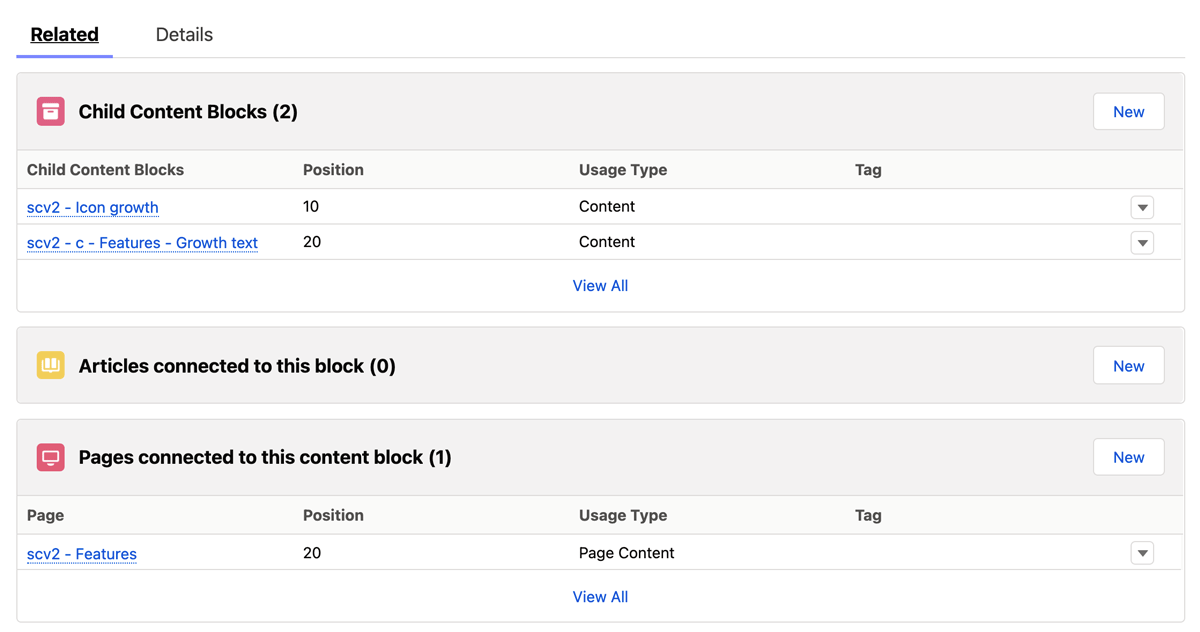 Contact Block Fields Reference
You can see the fields that you can use for each Content Template on these pages:
---
Back to Documentation