Configuring Tax
To simplify Tax configuration, you should create a zone or zones to specify what customers are charged what tax. If for example, New Zealand customers who buy from your Australian store are subject to Australian GST, you would want a zone that includes all of Australia and New Zealand to cater for this. You should probably consult your accountant to find out all you need regarding charging tax to your customers.
To create your first Tax, head over to your salesforce app launcher, and type in StoreConnect and choose the StoreConnect Config app.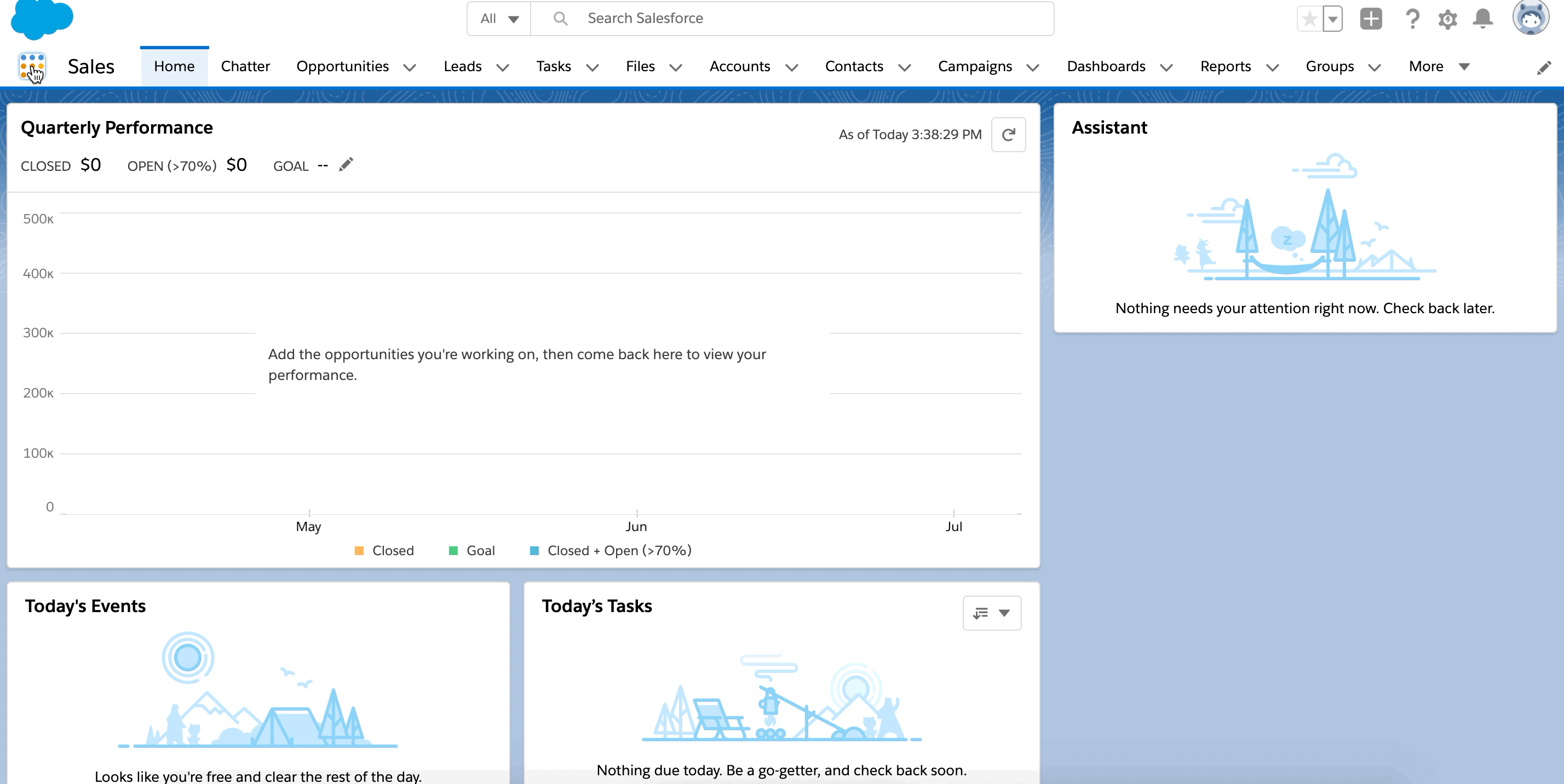 Once Launched, click the Taxes Tab and click the New button.
Here you can enter the details that fits your tax. For this example let's enter the following details:
Name: Australian Goods and Services Tax
Display Name: GST
Tax Rate: 10.00 (in percentage)
Based On Ship Address: ticked (if ticked the tax would calculated based on the shipping address of the customer, if unticked the tax would be calculated based on the billing address of the customer)
Zone: select the zone from previous step
Effective Start Date: select a valid start date
Effective End Date: select a valid end date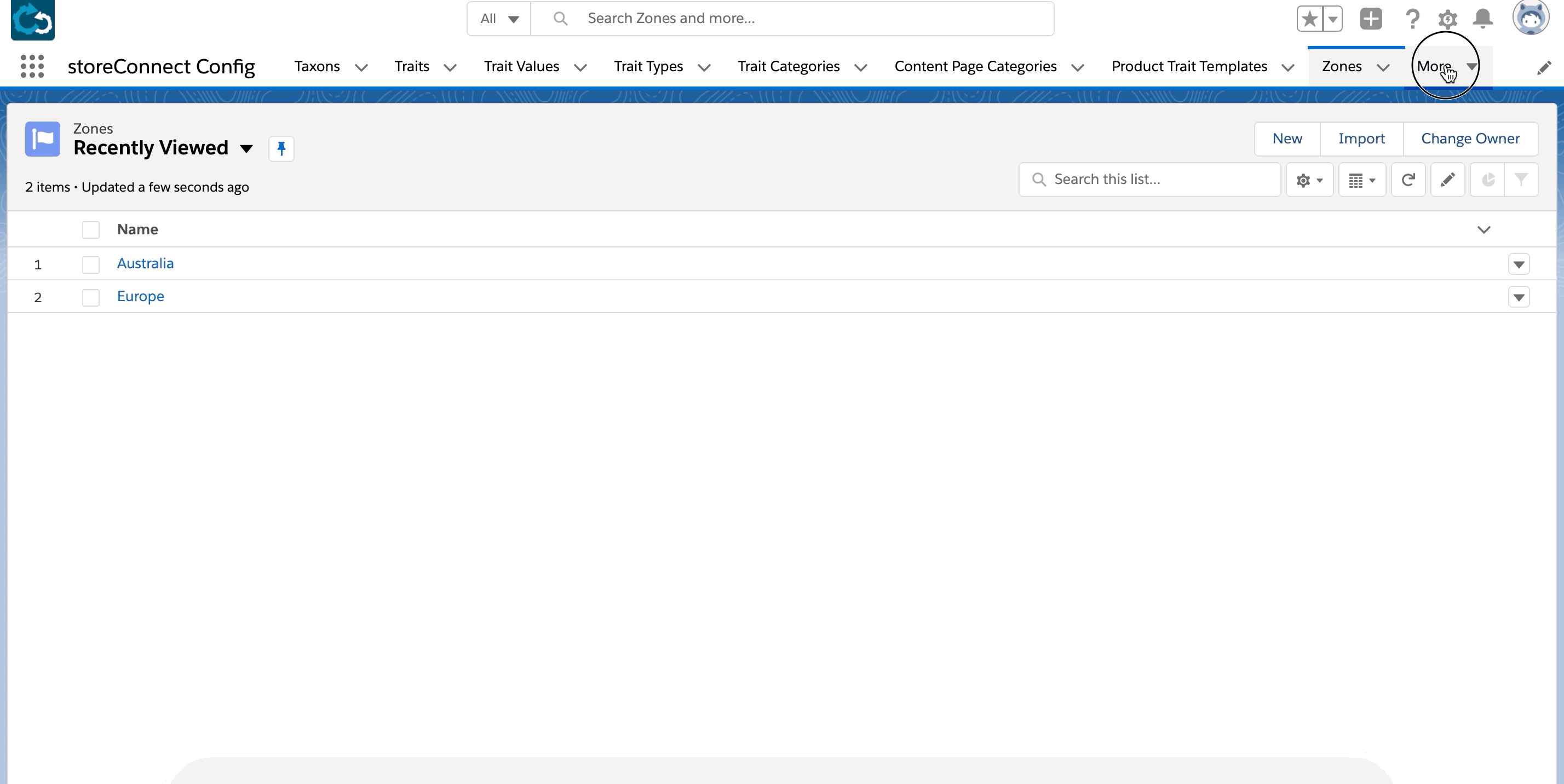 Once you have entered all the required information you can click on Save.
Linking a Product to Tax
A product can be associated to multiple taxes (eg: state tax and country tax). In this exercise we would be adding a product-tax linking on the existing tax we created.
From within the Tax that we created in the previous step, click on Related tab.
After that, click on the New button under Product Taxes section.
Here, you can select the product you want to add to the tax. Once all the information is correct click on Save.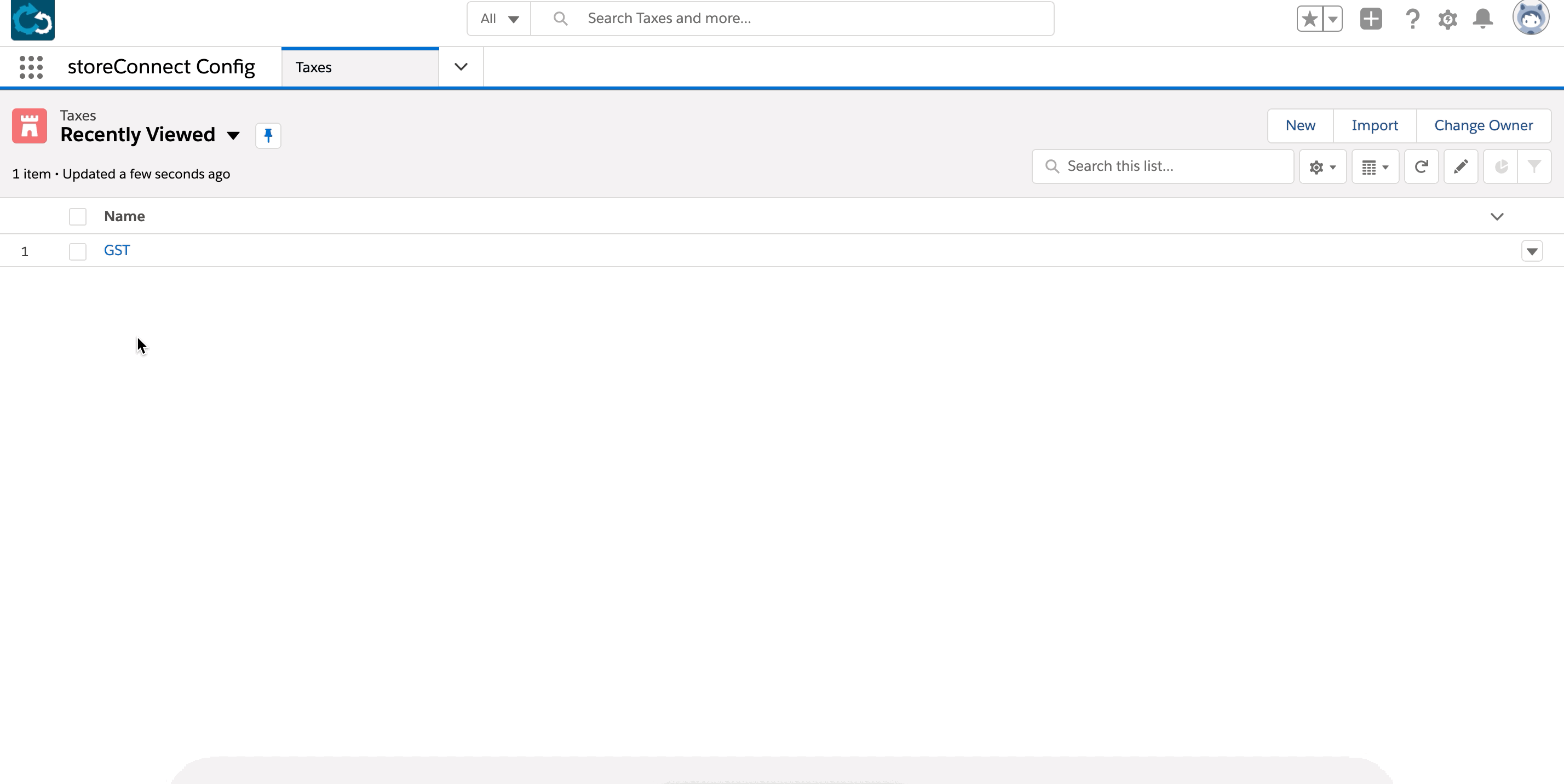 Setting inclusive/exclusive Tax for a Store
This is the final step for Tax setup where you determine the price that you entered in your price_book_entry for the product is inclusive or exclusive of tax. This allows StoreConnect App to calculate the tax amount with the correct total value.
For this we would be modifying the Store field tax_inclusive. This field is ticked by default which means the product price is already inclusive of tax. If the product price is exclusive of tax Tax_inclusive should be unticked.
See below, on how to set the store pricebook as exclusive of tax.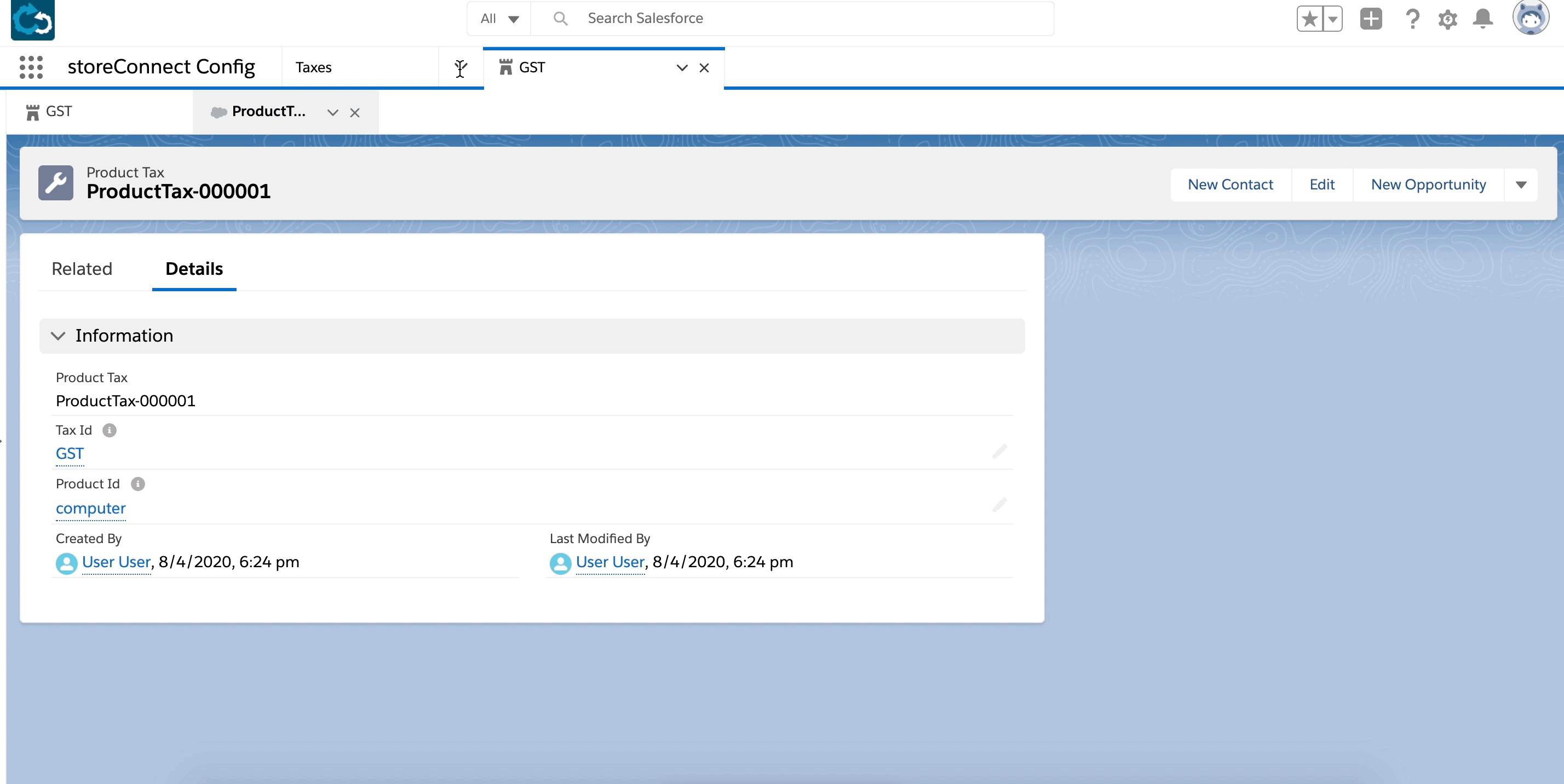 ---
Back to Documentation