Granting Support Access to your Salesforce Org
Sometimes our support team will request access to your Salesforce Org to help debug a problem or help you set up some feature.
Never give our Support team (or anyone) your Salesforce password.
Salesforce has a standard and secure process of enabling the support teams of the packages you have installed access to your Salesforce instance. You do this through your profile settings.
First, click on your profile image in the top corner of your Salesforce instance and then click on settings.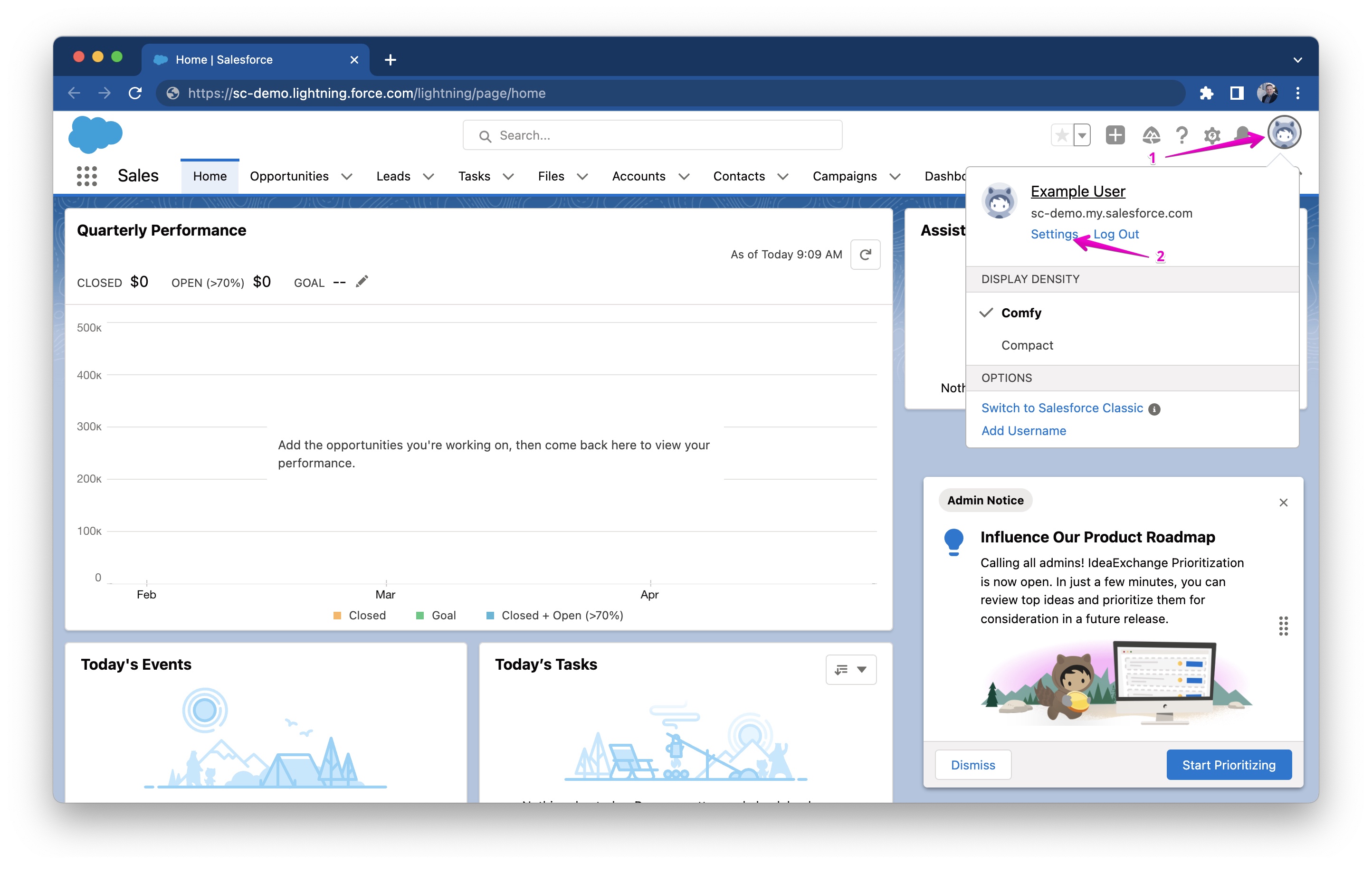 Then navigate to the "My Personal Information" -> "Grant Account Login Access menu" and locate StoreConnect Pty Ltd Support and change the Access Duration to the duration you wish to allow our Support team access to your org, and then click save.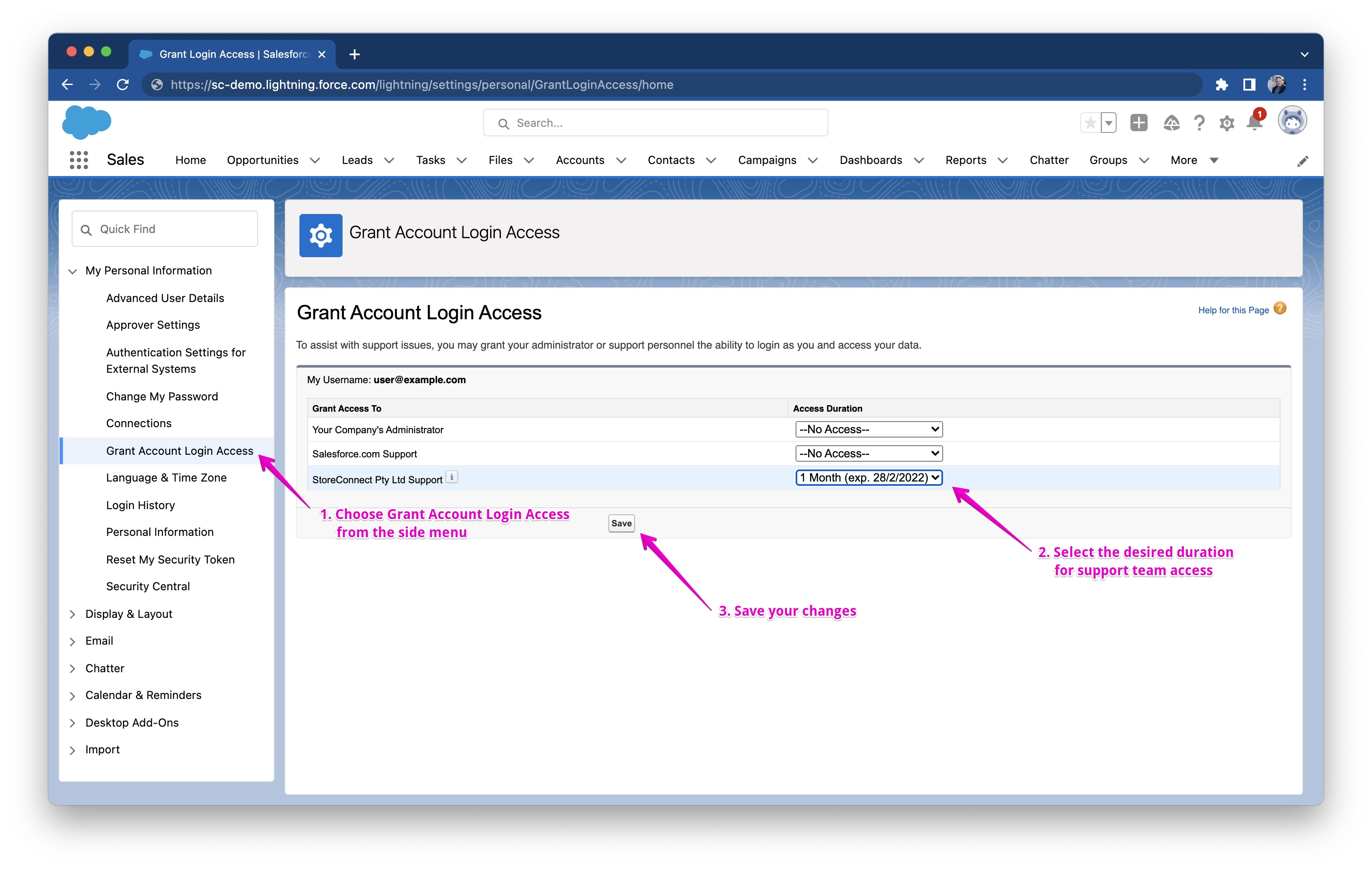 Don't have the option to Grant Access? Check with your Salesforce System Administrator and refer them to this Salesforce help article.
Once you have clicked save, you will see a message that your changes have been saved and you will see how many days are left until our Support team will no longer be able to access your Salesforce instance.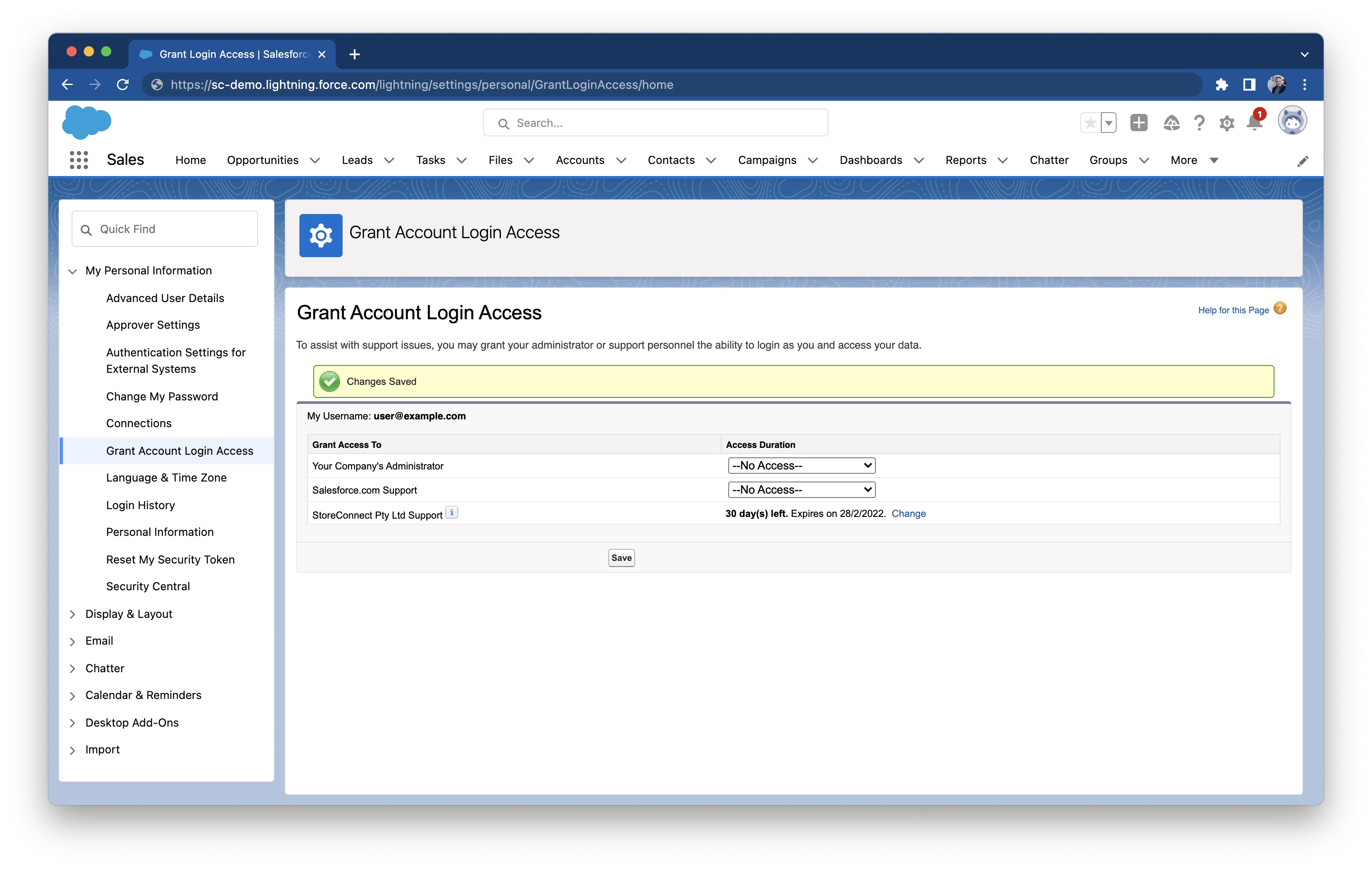 With this done, your need to let Support know your Salesforce Instance Org ID so that we can find the correct org to sign into.
To do this, click on the cog in the top right-hand corner of your Salesforce login.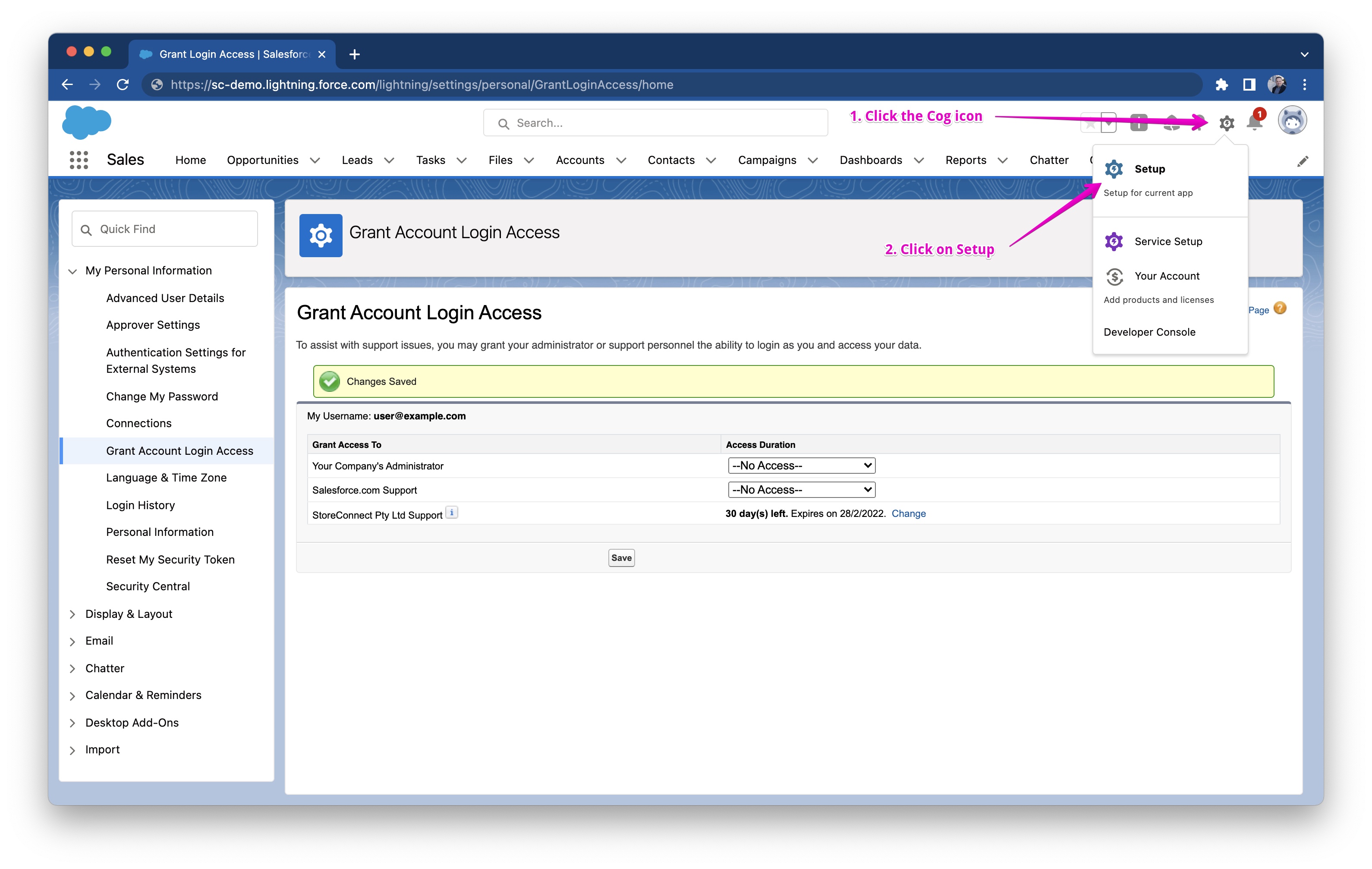 This will open the Salesforce Setup area, then in the Quick Find search box on the left (not the usual top search box) and type "Company Information"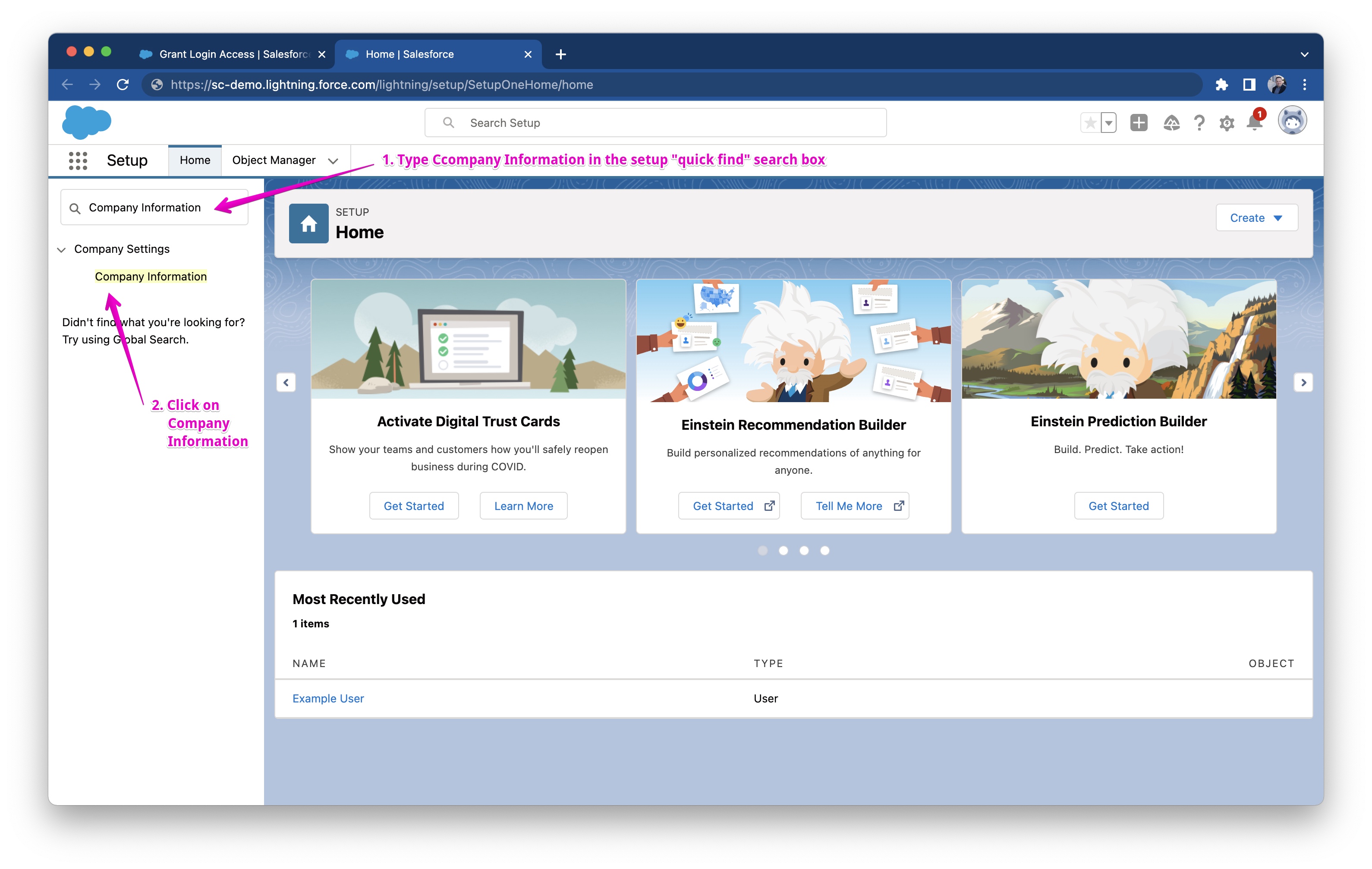 This will show you a whole range of information about your Salesforce instance.
Finally, double-click the 15-character Salesforce.com Organisation ID to highlight it, then copy it and send it to the support team.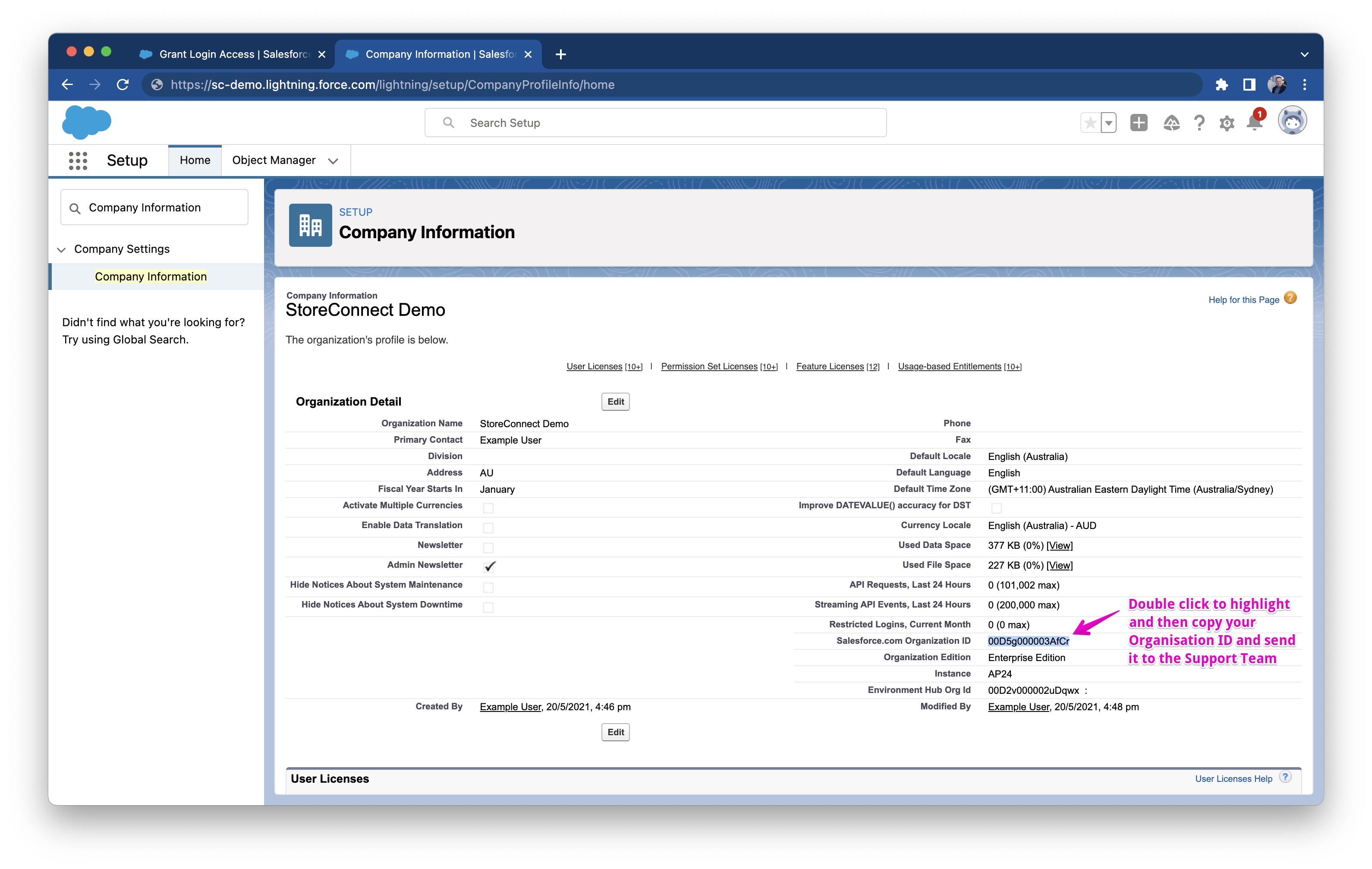 Once you have sent this, the support team will be able to find your Salesforce instance in our system and sign in to help you out.
---
Back to Documentation